MSD Australia first in the world to receive WELL Platinum and WELL Equity rating for their Macquarie Park headquarters.
July 6, 2023 2:30 pm Australia/Sydney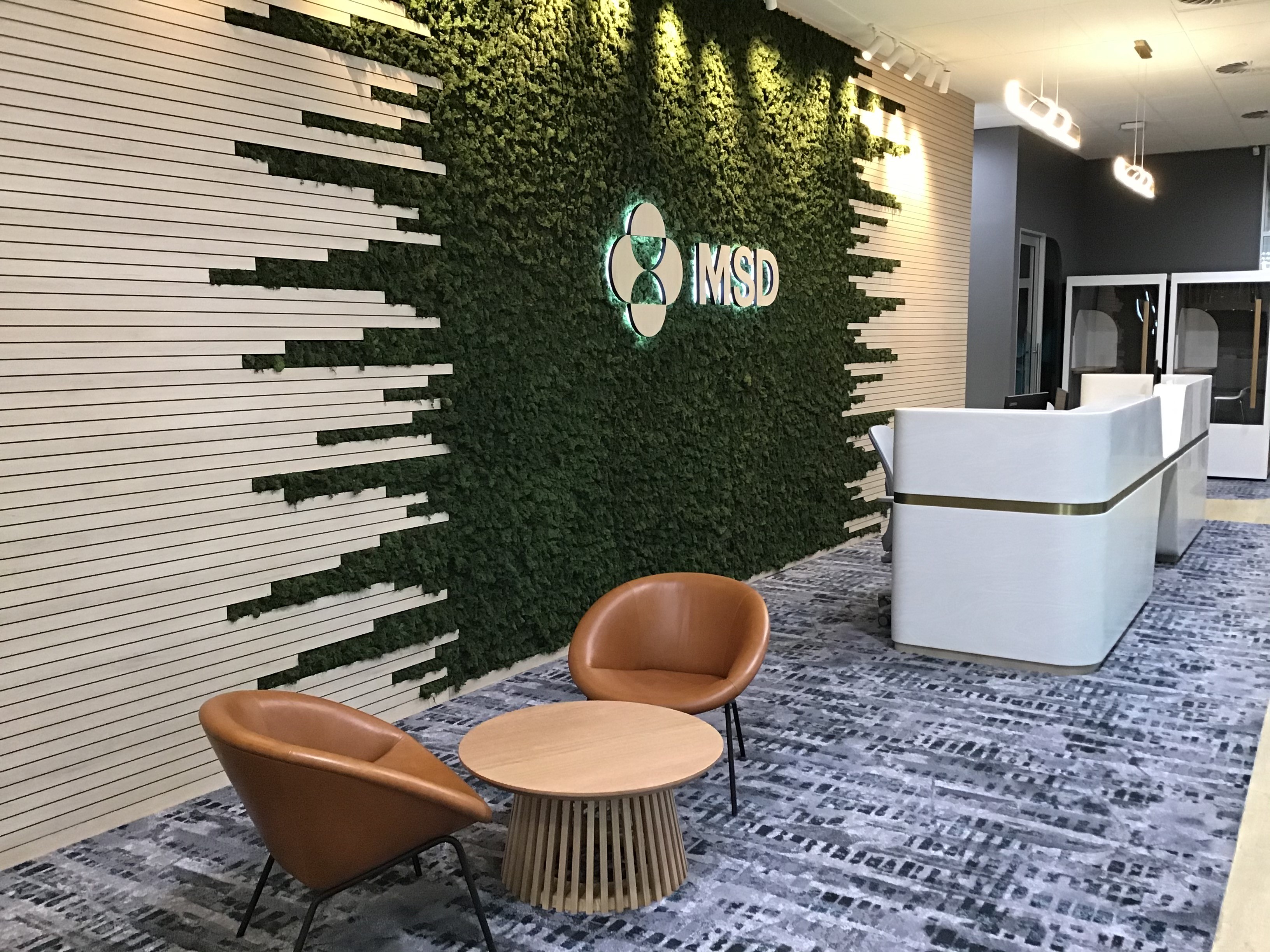 MSD Australia is proud to announce a significant achievement at their Macquarie Park Headquarters in Sydney as it receives the WELL Platinum and WELL Equity certification from the International WELL Building Institute™. This double certification sets a precedent for Australian companies and the pharmaceutical sector, with MSD being the first global pharmaceutical company to receive a double certification.
Companies turn to the WELL Building Standard™ to prioritise the health and safety of their people and enhance the performance of their businesses. A recent study published in the Journal of Building and Environment highlighted that occupants in WELL-certified spaces report improved workplace satisfaction, productivity, and overall well-being. The study showed WELL certification leads to nearly 30% higher occupant satisfaction, 26% better-perceived well-being, a 10% boost in mental health, and a median increase of 10 points in productivity.1
Lisa Onsley, Director of Human Resources, Australia & New Zealand says "Companies can promote wellness and productivity by designing a workplace that fosters physical and mental well-being. MSD's purpose is inventing for life, and we want to ensure our workspace reflects this – and is an inviting, invigorating, and inspirational space for employees."
Lisa James-Holmes, Associate Director and Global WELL Project Lead says, "The MSD WELL project team are proud of this achievement. These certifications demonstrate MSD's unwavering dedication to innovation, wellbeing, and excellence. Our ability to excel depends on the integrity, knowledge, imagination, skill, diversity, safety, and teamwork of our employees. To this end, we work to create an environment of mutual respect, inclusion, and accountability – our workspace can help foster this culture."
"MSD is the first global pharmaceutical company in Asia-Pacific region and the world to achieve the accreditation, and we have plans to roll out WELL certification across 42 commercial sites in the next 5 years", she added.
-ENDS-
Impact of WELL certification on occupant satisfaction and perceived health, well-being, and productivity: A multi-office pre- versus post-occupancy evaluation. September 2022.Journal of Building and Environment.224(3):109539 DOI:10.1016/j.buildenv.2022.109539