Our People
Flexible Parental Leave, a Dad's Story at MSD
Why parental leave needs to be accessible to all parents
We are proud of our Parental Leave policy that enables all parents at MSD to access Parental Leave regardless of their caregiver-status. At MSD, our colleagues can take paid parental leave flexibly to suit the different needs of them and their families. Our equitable Parental Leave approach is an important component of our commitment to gender equality both within and outside the workplace.
Our enhanced Parental Leave has been in place since 2021, and we are proud to hear of the impact that this has on our employees.
Dylan Stanyer, Production Lead Technician at our MSD manufacturing facility in Bendigo, has been able to make use of the policy in order to meet the needs of his family as they navigate parenthood for the first time.
Dylan and Jordy's Story, Welcoming their first child
Dylan shares that when he and his wife Jordy decided they wanted to start a family, there were plenty of unknowns. He shared, 'to prepare myself as best I could, I began reading heaps for the first time since leaving school. Not the typical what to expect… type of books, but autobiographies by professionals who were also fathers.'
One unknown for Dylan was how others around him would respond to his exciting news, however his fears were quickly allayed. 'I was a little anxious about telling my managers about the exciting news, worried that time off would cause resentment, however my manager and the Bendigo site leaders are all strong advocates for a work life balance.'
Full-Time Paid Parental Leave
Dylan first chose to utilise paid parental leave 2 weeks before and 2 weeks after the due date, to suit the nature of his role. 'I could be in cleanrooms and not as readily accessible as one would hope to be with a baby arriving any day.'
'We were lucky enough to welcome Theodore (Ted) in our lives close to his due date. The first few weeks were great to spend as a family, finding a routine that worked for us before I returned to work, soaking in the moments as he developed.
I returned to full time work for the following 6 months, thankfully only a handful of sleepless nights over that time and many colleagues supported me in ensuring I wasn't spending too much excess time on site for the non-urgent issues.'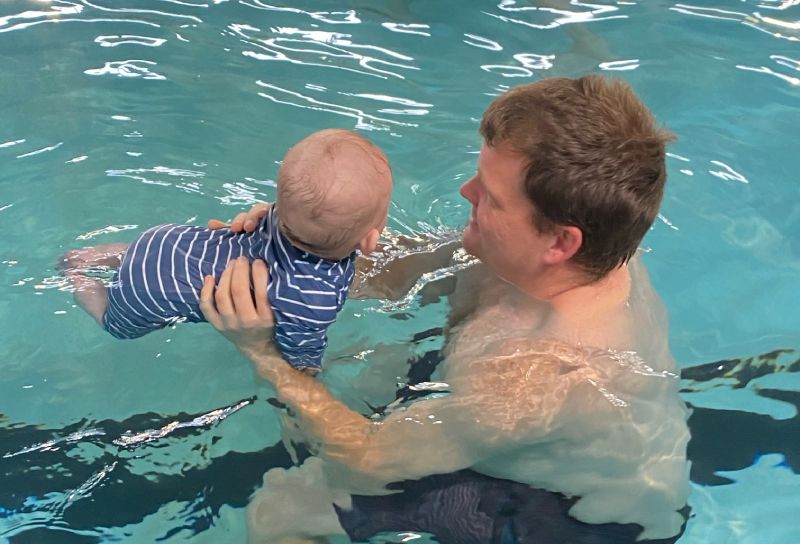 Part-Time Paid Parental Leave
14 weeks
When Jordy decided to return to work, she returned part time and transitioned to full time with Ted in day care 2 days a week. Dylan spends Wednesdays and Saturdays 1:1 with Ted, and has found this a helpful balance with a 4-day working week.
'From my reading, I had learnt that from those leaders that they spent as much time as possible with their kids as toddlers, because that's when they start to develop, so I wanted to make sure I used my full leave entitlement and will be continuing our '(Ted)nesdays' until Ted is 2 years old. We will go for a swim or to tumble tots (movement program) in the morning, followed by catching up with some friends with their toddlers.' One challenge for Dylan has been fully disconnecting from work one day a week. 'I am guilty of doing a pulse check with some peers (while Ted sleeps) because it is taking some getting used to, being able disconnect from work for a whole day every week is something I might not be able to fully do, but I never let it interrupt my time with Ted.'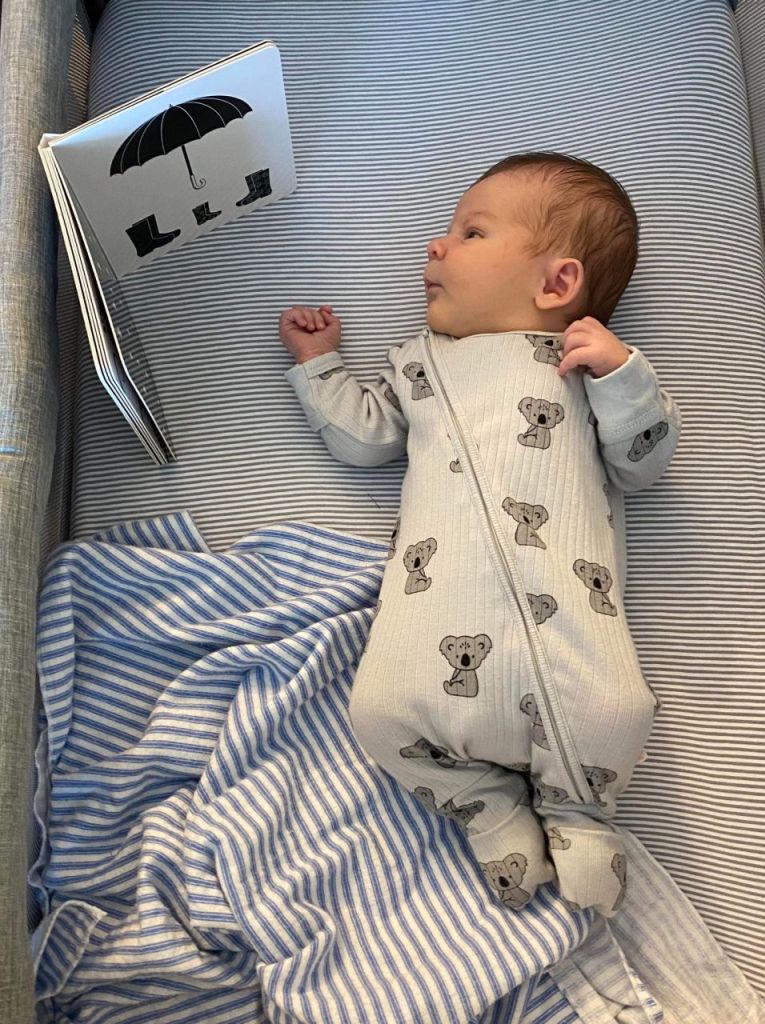 Dylan shares his wisdom to other expectant non-birthing parents, 'I have 2 pieces of advice. 1. Listen to Hamish Blake's podcast How Other Dads Dad, it will entertain you and leave you wondering if Bandit is the perfect role model & 2. Don't be nervous about taking the leave as the non-birthing parent, it is precious time, your managers and teams will be fully supportive. The work world will keep turning and be fine;  take the time to enjoy your family and watch your little ones grow.
Finally, thank you to my team and the whole Production team at Bendigo, you have all been so supportive, I cannot thank you all enough.'
AU-NON-00670 Last Update March 2023