Our People
One Dad's Parental Leave Story at MSD
Why parental leave needs to be accessible to all parents
We are proud of our Parental Leave Policy that enables all parents at MSD to access Parental Leave regardless of their caregiver-status. Our Policy allows colleagues to take paid parental leave flexibly to suit the different needs of parents and their families. Our equitable Parental Leave policy is an important component of our commitment to gender equality both within and outside the workplace.
Our enhanced Parental Leave policy has been in place for nearly a year, and we are proud to hear of the impact that this policy has on our employees.
Dave Cushing, IT Site Lead at our MSD manufacturing facility in Bendigo, was particularly relieved to experience the real-life impact of the parental leave provisions that he was able to access at a very difficult time for his family, as he and his wife Jo welcomed their second son, Sully.
Dave and Jo's Story, Welcoming Baby #2
Dave & Jo's second child Sully had a challenging welcome into the world. Early on in pregnancy, Dave and Jo discovered their baby had some kidney issues and required regular scans. Later in the pregnancy, Jo's 36-week scan indicated significant abnormalities, and their lives were quickly turned upside down. Sully was diagnosed with Congenital Diaphragmatic Hernia, impacting roughly 1 in 2500 births in Australia per year, with roughly a 20-30% mortality rate. Doctors requested that Jo and Dave immediately relocate to Melbourne (a 2 hour drive from home) to be near the critical care that would be required for Sully. At birth, Sully required resuscitation, emergency surgery and significant care in the RCH NICU. Following his surgery, it was not known what his prognosis would be, and how long he might need specialised extended care.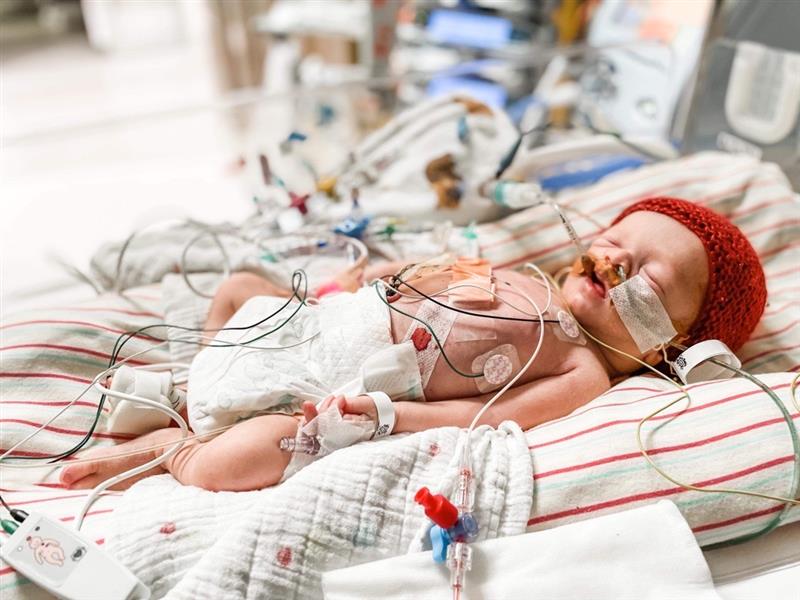 Throughout this scary time as they began to face this devastating diagnosis and the move away from home, Dave felt comforted knowing that one thing he would not have to worry about was receiving support from his leader and team as he started a leave of absence.
"It was no question in my mind that MSD would be there for me, to support me and my family."
While Sully remained in NICU, Dave began thinking about what type of parental leave he would be eligible to take and what other types of leave he could use if Sully required extended care. When a teammate reminded him about MSD's 12-week flexible parental leave policy, Dave recalls becoming teary, and the feeling of relief that had the time and space to deal with whatever is coming without worrying about whether he had enough leave.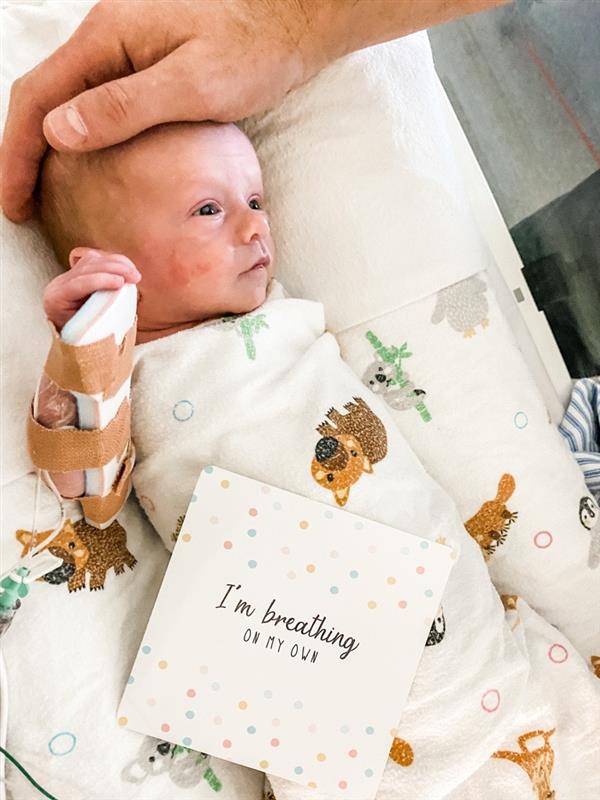 Dave's Parental Leave
Through this time returning to work, Dave felt supported by MSD through all stages. He was able to embrace as he calls it: "ultimate flex", adapting his work style to suit his growing family.
Where are they now?
Today, Sully is a happy and healthy 10-month-old boy and Dave and Jo are pleased to be watching him grow and develop through typical infant milestones, despite his challenging journey.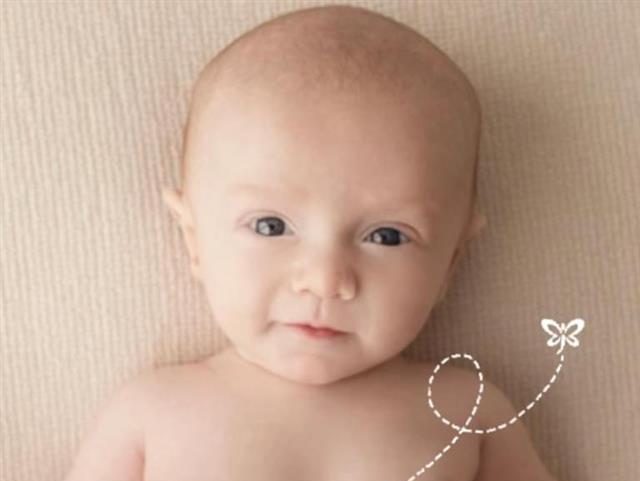 The importance of equitable Parental Leave
"MSD doesn't just talk about caring for people. The company's policies and values are reflected in actions. MSD is genuinely interested in the welfare of their people"
Dave Cushing, Proud Dad
Dave reflects that it is great to see the equal recognition of parenting at MSD, acknowledging the role of Dads and non-birthing partners in parenting, which enabled him to spend valuable time with his growing family.
Parental Leave doesn't only impact the employee taking leave. The benefits of flexible, equitable paid parental leave extend to the employees family and community. For Jo, it was a welcome relief that Dave had the opportunity to spend time with family, as well as the assurance that his income would not be affected during an already challenging time with Sully, a young Hudson, all in the midst of the COVID lockdown.
"I felt relieved, it was such a weight off my shoulders knowing that we could just focus on Sully. Even after he left the NICU, he was still requiring a high level of care. I don't know how I would have coped if Dave wasn't around".
Jo Cushing
AU-NON-00755 Last updated July 2023